Guo Xiang 郭象 [Kuo Hsiang]
ook: zi Zixuan
periode: c. 252 - 312 n.Chr - Yin dynastie
Guo Xiang is samensteller van de overgeleverde Zhuangzi en voorzag deze van commentaar. Hij heeft de toen bestaande tekst van 52 hoofdstukken ingekort en geredigeerd tot de huidige Zhuangzi met 33 hoofdstukken.
De 'Taoist Canon - A Historical Companion to the Daozang' geeft de volgende biografie:
A celebrated philosopher of the Western Jin period (265-316), Guo was a native of Luoyang. He held several honorific court appointments, including gentleman-in-attendance at the Palace Gate (huangmen
shilang). An expert on the Laozi and the Zhuangzi, and an adept of the art of "pure conversation" (qingtan), Guo Xiang expanded upon the work of Xiang Xiu ~ '* (ca. 221-300) to produce the most famous of Zhuangzi commentaries. In the Daozang it has been incorporated into Nanhua zhenjing zhushu. (Schipper 2004 p 1260)
Klassieke teksten
- bewerker van en commentaar bij de
Zhuangzi
Externe informatie
-
The Internet Encyclopedia of Philosophy (IEP): Guo Xiang
(door J. Scot Brackenridge)-
Wikipedia: Guo Xiang
-
Brittanica: Guo Xiang
Literatuur
Boeken 1 tot 8 van de 8
LYNN, Richard John (2019). Birds and Beasts in the Zhuangzi, Fables Interpreted by Guo Xiang and Cheng Xuanying, 2019 (Engels) *
FUNG, Yu-lan (2015). Chuang-tzu: a new selected translation with an exposition of the philosophy of Kuo Hsiang, 2015 (Engels)
ISBN13: 978-3-662-48074-8ISBN: 9783662480748
Oorspronkelijke uitgave 1931 (The Commercial press Shanghai); Feng Yu-Lan = Feng Youlan
Meer informatie...
COLES, Benjamin (2019). Guo Xiang and the Problem of Self-Cultivation in Daoist Naturalism IN: Religions, 2019 Vol 10, Issue 6, 388. (Engels) online *
MACHEK, David (2010). Is Freedom in Necessity or in Happiness? Guo Xiang's and Lin Xiyi's Controversial Readings of Zhuangzi's »Free Rambling«, 2010 Studia Orientalia Sl. (Engels) online *
Meer informatie...
ZIPORYN, Brook (2010). Li in Wang Bi and Guo Xiang: Coherence in the dark IN: Chan, Philosophy and Religion in Early Medieval China, 2010 Hst 4. (Engels) *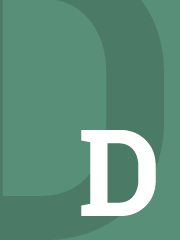 BRACKENRIDGE, J. Scot (2010). The Character of Wei-Jin Qingtan: Reading Guo Xiang's Zhuang Zi Commentary as an Expression of Political Practice, 2010 (Engels) *
Meer informatie...
VALMISA, Mercedes (2019). The happy slave isn't free: Relational autonomy and freedom in the Zhuangzi, 2019 (Engels) *
ZIPORYN, Brook (2003). The Penumbra Unbound: The Neo-taoist philosophy of Guo Xiang, 2003 (Engels)
ISBN13: 978-0-7914-5662-0ISBN: 9780791456620 *
Boeken 1 tot 8 van de 8