幽明錄
Youming Lu
.
Engelse titel: Records of the Hidden and Visible Realms / Stories of darkness and brightnes
The appearance of zhiguai 志怪 (accounts of anomalies), or "tales of the supernatural," was an important cultural phenomenon in the history of China. Liu Yiqing's 劉義慶 (403–444) Hidden and Visible Realms (Youming lu 幽明
錄) was one of the most important zhiguai collections in early medieval China, or the Six Dynasties 六朝 period (220–589). This collection is distinguished by its varied contents, elegant writing style, and fascinating stories, and by the fact that it is among the earliest collections that were heavily influenced by Buddhism. Besides the traditional themes that appear in the genre of zhiguai, many new themes bearing Buddhist beliefs, values, and concerns appear here for the first time. In addition, Hidden and Visible Realms was not one of the collections of miraculous tales written by Buddhists for laymen, intended to assist in propagating Buddhism,1 such as the Records of Manifest Miracles (Xuanyan ji 宣驗記) or the Signs from the Unseen Realm (Mingxiang ji 冥祥記). Instead, it was miscellaneous in nature, drawing mainly on folklore that was widely spread throughout society. In this lies its unique value for the study of the cultural history of Chinese Buddhism.
The zhiguai tradition is rooted in the pre-Qin 秦 period of China. Early individual records of anomalies were included in the historical texts. When they were separated from history and spread independently, the zhiguai as a genre emerged. This explains why some scholars consider zhiguai a branch of history. Zhiguai collections first appeared independently as early as the Warring States period. The genre developed during the Han 漢 dynasty, flourished during the Six Dynasties, and continued until the end of the Qing 清 dynasty.
The term zhiguai first appears in the early Daoist classic Zhuangzi 莊子(ca. 320 BCE) and was later used as the title of several supernatural tales collections during the Six Dynasties period. (Zhenjun Zhang 2018)
Ga naar de auteurspagina
Liu Yiqing
---
Indeling tekst
Onderstaande indeling is van Zhenjun Zhang 2018
1. The Wonder of Love
1. Liu Chen and Ruan Zhao
2. The Girl Who Sold Face Powder
3. Pang E and His Infatuated Lover
4. Dream Adventure Inside a Cypress Pillow
5. The God of Rivers Marrying Off His Daughter
6. Zhen Chong and the Local Deity
7. A Ghost Matchmaker
8. The Girl One Saved Becomes His Wife
9. The Marriage Through Catching a Ghost
10. The Marriage of Life and Death
11. Mr. Xu's Regretful Encounter with the Celestial Girl 12. Daughter of the River God
13. The Golden Jar as a Gift
14. Huang Yuan Encounters Miaoyin
15. The Silver Chain as a Gift
16. A Pinned Painting
17. The Girl Picking Chestnuts
18. The Seduction of a Swan Spirit
19. Fei Sheng's Affair with a Wild Cat Spirit
20. Chang Chounu Encounters a River Otter Spirit 21. Chicken Tongue Fragrant Gum
22. Guo Changsheng
23. The Demon at Fangshan Inn
24. Chunyu Jin's Marriage with a Wild Cat Girl
25. Chen Adeng
2. A Garden of Marvels
26. Lord of Mount Lu
27. Exchanging Heads and Faces
28. Pregnancy in a Dream
29. Reporting Death Through a Dream
30. Dry Cholera
31. The Temple of Deng Ai
32. A Man from Earthenware
33. An Illusion
34. Ashes of the Eon Fire
35. Flying Cash
36. Fei Daosi
37. Qian Cheng
38. Zhang Maodu
39. Dispelling Accumulated Distress with Wine 40. Yang Hu Suffered from Headaches 41. Qin Min
42. A Turtledove Enters One's Arms
43. Crescendos of Music After Death
44. The Man of Anding
45. The Portrait in Taiwu Palace
46. The Lord of the River
47. A Comet
48. Zhou Chao's Wife
49. Yue Xia
50. A Coffin Cart
51. Meat Becomes Frogs
52. An Abnormal Turtle
53. Zhuge Zhangmin
54. The Black Ox
55. Xi Hui
56. The Transformation of a White Dog 57. The Messenger of Heaven
58. The Monster in Yu Jin's Home
59. Ge Zuo Averted the Abnormal
60. A Gift of Dates
61. The Wooden Statue Shoots an Arrow 62. Han Gui
63. Zhao Liang
64. Dragon Pearl
65. The Mianyuan Pool
66. Candy from the Immortal 67. White-Haired Old Man
68. Lord of the Northern Dipper 69. Master Chen Xiang
70. A Man Transforms Into a Heron
3. The Spectacle of Monsters
71. Returning Shoes
72. The Maidservant Pina
73. String Music and Songs Under the River 74. A Bleeding Board
75. Stone Mirrors
76. A Dog Demon
77. A Cock Spirit
78. The Girl in Funeral Garments
79. A Bat
80. Losing Knotted Hair
81. An Alligator Spirit
82. A Male Fox
83. A Deer Spirit
84. A Snake Snores
85. The Monk Zhongzuo
86. The Rat Hat
87. The Rat of Qinghe
88. The Fox Spirit
89. A Rooster's Transformation
90. Escort Chen
91. The Transformation of a Wild Cat 92. The Anomaly of Hidden Rabbit
93. The "Receiving Cloud" Prefect
94. A Divine Tree
95. The Head of a Deity Statue
96. A Nightmare
97. The Frame of a Tilt Hammer
98. Raksasas
99. Qian Teng
100. The Prince of Mount Dou
101. The Deity of Houguan County 102. River Deity
103. The Deity of Gongting Monastery
104. The Deity of Harsh Frost
105. Exorcising Demons
106. Shaman Li
107. Northern Dipper Saved Mr. Gu from Demons
4. The Realm of Ghosts
108. Restoring the Po Soul
109. The Green Substance of Corpses
110. A Tall Ghost
111. A Hairy Ghost
112. A Ghost Stretches His Tongue
113. Evil Ghost in a Towering Tomb
114. A New Ghost Searches for Food
115. A Ghost Living with His Family
116. Wang Ming'er Manifests His Physical Form
117. Ruan Zhan
118. The Deity of Yangsha
119. Adjutant He
120. Suo Yuan
121. Wuhuan
122. Disasters from Stealing Coffin Boards
123. Lü Shun's Wife
124. Old Yao
125. A Deceased Mother Takes Care of Her Son
126. Cheng Biao and His Deceased Brother
127. A Lame Ghost
128. Avoiding a Disaster
129. Dead Friend Guan Shuang
130. Cai Kuo's Dead Son
131. Ghosts Playing Music
132. A Ghost Stops Fighting
133. The Ghost Distinguishes His Corpse Through a Dream 134. Drumbeats and Horn Music from an Old Tomb 135. Ghost Fighting
136. Ghosts Steal Millet
137. Laughing at a Ghost
138. Tying Up a Ghost
139. Stabbing a Ghost
140. Ghost Herb Mortar
141. Drunk Ghosts
142. The Servant Jian
143. The Magistrate of Pingyu
144. Moving a Tomb
145. A Ghost Bestows Treasure
146. Ghosts Striving for a Tomb
147. Huan Gong Repaid by a Ghost
148. A Divine Birth
149. Ren Huairen's Death
150. Romance of a Ghost
151. Zhong You's Ghost Girlfriend
152. A Ghost Nurtures a Child
153. A Child in Red
154. Children Striving for a Pot
155. A Ghost Pays a Debt 156. Exchanging a Girl with a Boy 157. Demonic Magic
5. The Netherworld and This World
158. A Nu
159. Wang Zhi
160. Borrowing a Life Span
161. Chen Liang Revives from Death
162. The Thunder God
163. Xu You
164. Wang Ju
165. Wang Wendu Summoned to Be a Ghost Official
166. Liu Qingsong
167. Ji Queshi
168. Oxen Epidemic
169. Gan Qing
170. Shaman Shu Li
171. Kang Ade
172. Se Luzhen's Experience in the Netherworld
173. Exchanging Feet
174. Shi Changhe
175. Zhao Tai Travels in Hells
176. Scholar Wang Zizhen's Ghost Friend
6. Animals and Men
177. The Naked Creatures
178. Wood Guests
179. The Young of Big Peng
180. The Breath of Turtles (1)
181. The Breath of Turtles (2)
182. The Dog Diwei
183. A Parrot
184. A Mole Cricket Repays a Favor
185. Golden Geese
186. A Snake Mourns for Its Mother
187. A White Turtle
188. Men in Black
189. Red Words on a Fish's Belly
190. The Archery Master
191. An Ox Sends a Message Through a Dream
192. Ji Han's Black Bull
193. An Ox Kowtows in Tears
194. The Bird in a Honey Locust Tree
195. A River Dragon's Revenge
7. Anecdotes of Notable Figures
196. Guest Star
197. The Jade Girl
198. Lady Feng
199. A Fox Interprets Classics
200. A Rooster Talks About Metaphysics
201. Wang Fusi
202. Wen Weng
203. He Bigan
204. Divining for a Graveyard
205. The Seal of the Marquis of Loyalty and Filiality
206. Purple Air Above a Tomb
207. Lu Su
208. The Three Broken-Armed Dukes
209. Jiaozhou Scissors
210. The Sorcerer Du Yan
211. Three Horses Share One Manger
212. The Melody of Guangling
213. Xi Kang
214. Fa Zu and Wang Fu
215. The Prince of Anxi's Three Lives
216. Fotu Cheng, the Western Monk
217. Tiger Disaster
218. Guo Jingchun
219. Wang Maohong's Dream
220. Marquis Jiang Requests Food
221. Magician An Kai
222. Wang Ningzhi's Wife
223. The Buddhist Nun
224. Jiang Ziwen
225. A Ma
226. Xie Anshi
227. The Daoist Priest Xu Xun (1)
228. The Daoist Priest Xu Xun (2)
229. Aunt Jiang
230. A Dragon Carries a Boat on Its Back
231. Walking on Water
232. The Five-Colored Egg
233. Xu Xianzhi's Dream
234. A Foreign Monk
8. Local Legends
235. The Husband-Watching Stone
236. Peng E
237. Local Inspectors Strive for Territory at the Border
238. The State of King Gao
239. The Tomb of King Gao
240. Hot Water Spring at Shixing
241. Warm and Cold Water Springs
242. Wells in the Temple of Laozi
243. Old Well by the Divine Altar
244. Tide Pond
245. Reed Pond
246. Rooster Mountain
247. Three Peaks of Mount Heng
248. Golden Terrace in the Sea
249. A Phoenix Head Flies Into the Zhang River
250. The Terrace of Qiao County
251. Bathing in Warm Orchid Water
252. Donglai Wine
253. Ghost Howling
254. The Ghost Wrests a Fish
255. The Prince of Jiangdu's Tomb
256. The Queen Mother
257. Lamp in the Rain
258. Cao E
259. Crane Gate
260. Cheng Ji
261. Male and Female Tree
262. A Golden Bull (1)
263. A Golden Bull (2)
264. The Dizzying Pool
Appendix
265. Wang Dongting
266. Zheng Zichan
267. Xu Ganmu
268. Salted Dragon Meat
269. The Dilu Horse
270. The Ghost of Fangfeng
271. Chen Zhuang
272. Cao Shuang
273. Tomb of Wang Ziqiao
274. Zhang Heng and Cai Yong
275. Sun Hao
276. Food Becoming Spiral Shells
277. Wei Faji
278. Iron Hammer
279. White Jade of Changshan
280. Du Yu
281. The Immortal Residence
282. Breaking a Promise Causes Loss of Magic Figures
283. Zhang Hua
284. Jia Yong Lost His Head
285. The Mole Crickets
---
Literatuur en vertalingen
Hieronder kunt u een selectie maken van de verschillende publicatievormen en de taal. Ik beperk me tot vier taalgebieden (Nederlands, Engels, Frans en Duits). De meeste literatuur is overigens engelstalig.
U kunt bij teksttype ook apart de vertalingen selecteren.
Boeken 1 tot 3 van de 3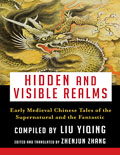 Zhang, Zhenjun (2018). Hidden and Visible Realms: Early Medieval Chinese Tales of the Supernatural and the Fantastic. Columbia University Press.*
ISBN13: 978-0-231-18716-9ISBN: 9780231187169
Meer informatie...
--- (2014). Buddhism and Tales of the Supernatural in Early Medieval China. Brill.*
ISBN13: 978-90-04-27727-4
Meer informatie...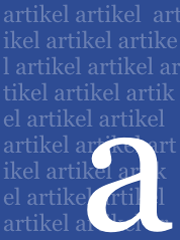 --- (2010). Buddhist Impact on the Creation of New Fictional Figures and Images in the You ming lu.
Sungkyun Journal of East Asian Studies, 10-2
, 145-168.
Boeken 1 tot 3 van de 3