馬王堆帛書
Mawangdui Boshu - Mawangdui zijden teksten
Mǎwángduī Bóshū.
Engelse titel: Mawangdui Silk Texts
In de jaren 1972-73 werden op 4 kilometer oost van Changsha drie graftombes blootgelegd. Deze lagen op een heuvel met de naam Mawangdui. Hierbij een groot aantal, op zijde geschreven, teksten gevonden. Hieronder manuscripten van Daodejing en de Yijing, hetgeen leidde tot nieuwe inzichten en vertalingen.
Zie voor meer informatie over de grafvondsten de notitie Mawangdui op deze site
Er werden drie graven opengelegd. Graf 3 bevatte een veelheid aan teksten. Het graf is van een edelman die stierf in 168 v. Chr.
---
Indeling tekst
De volgende teksten zijn gevonden (onvolledig overzicht):
Zijden boek Laozi A (Jia 甲 versie)
Bevat een versie van de Daodejing
Hieraan zijn nog vier teksten toegevoegd. Een ervan is de 五行 Wuxing
Zijden boek Laozi B (Yi versie):
- Bevat een versie van de Daodejing
- Daaraan gaan vier teksten vooraf, die bekend zijn geworden onder de naam
黃帝四經 Huángdì sìjīng - The Yellow Emperor's Four Classics / De geschriften van de Gele Keizer:
- 經法 Jing Fa - The Constancy of Laws / Richtsnoeren Wet
- 十大經 Shi Da jing - The Ten Great Classics / Zestien Richtsnoeren
- 稱 Cheng -Aphorisms / Naamgeving
- 道原 Dao Yuan - On Dao the Fundamental / De Weg de Bron
En verder is er nog de
- 伊尹·九主 Yi Yin Jiu zhu
Bovenstaande vijf manuscripten zijn vertaald door Robin Yates 1997 Five lost classics.
Zijden boek Zhouyi:
Tekst van de Zhouyi (de kern van de Yijing) met vijf commentaren (Yao - essentials; Ersanzi wen - two or three disciples ask; Yi zhi yi - the meaning of Yi; Mu - He; Xici - the Great Treatise)
Historische teksten:
春秋事語 Chunqiu shiyu - Chunqiu affairs and speeches (16 korte anekdotes;
戰國縱橫家書 Zhanguo zonghengjia shu
Divinatie en teksten over astronomie:
- 天文氣象雜占 Tian Wen Qi Xiang Za Zhan - The Divination by Astrological and Meteorological Phenomena ook bekend als Book of Silk. De tekst geeft een overzicht van 29 kometen (彗星, letterlijk 'broom stars') die over een periode van 300 verschenen (bron Wikipedia).
- 五星占 Wuxingzhan Divination by Five Stars (ook Prognostications of the Five Planets), dat bestaat uit twee delen: Divination by Five Stars, en Diagrams of the Movements of Five Stars
- Boshu yunqi zhantu - Divination Scroll of Astronomical and Weather Forms
Medische teksten:
Donald Harper, die de medische teksten in het Engels heeft vertaald, onderscheidt zeven manuscripten met de volgende teksten (Harper 1998).
I
足臂十一脈灸經 Zubi shiyi mai jiujing - Cauterization canon of the eleven vessels of the foot and forearm
陰陽十一脈灸經, 甲本 Yin Yang shiyi mai jiujing, jiaben - Cauterization canon of the eleven Yin and Yang vessels, ed. A
脈法 Maifa -Model of the vessels
陰陽脈死候 Yin Yang mai sihou - Death signs of the Yin and Yang vessels
五十二病方 Wushier bingfang - Recipes for fifty-two ailments
II
却榖食氣 Quegu shiqi - Eliminating grain and eating vapor
陰陽十一脈灸經, 乙本 Yin Yang shiyi mai jiujing, yiben - Cauterization canon of the eleven Yin and Yang vessels, ed. B
導引圖 Daoyin tu - Drawings on silk of guiding and pulling
III
養生方 Yangsheng fang - Recipes for nurturing life
IV
雜療方 Zaliao fang - Recipes for various cures
V
胎産書 Taichan shu - Book of the generation of the fetus
VI
十問 Shiwen - Ten questions
合陰陽 He Yin Yang - Conjoining Yin and Yang
VII
雜禁方 Zajin fang - Recipes for various charms
天下至道談 - Tianxia zhidao tan - Discussion of the culminant way in Under-heaven
De manusccripten I-V zijn geschreven op zijde, de laatste twee (VI-VII) op bamboelatjes.
---
Literatuur en vertalingen
Hieronder kunt u een selectie maken van de verschillende publicatievormen en de taal. Ik beperk me tot vier taalgebieden (Nederlands, Engels, Frans en Duits). De meeste literatuur is overigens engelstalig.
U kunt bij teksttype ook apart de vertalingen selecteren.
Boeken 1 tot 19 van de 19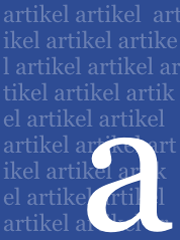 Buck, David D. (1975). Three Han Dynasty tombs at Ma-wang-tui. World Archeology, 7-1, 30-45.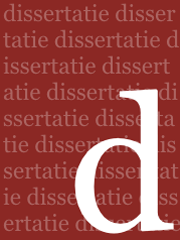 Chapman, Jesse (2015). The Rhetoric and Ritual of Celestial Signs in Early Imperial China. *
Meer informatie...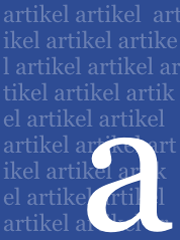 Chow, Fong (1973). A Brief Report on the Excavation of Han Tomb no.1 at Ma-wang-tui, Ch'ang-sha. Artibus Asiae, 35-1/2, 15-24.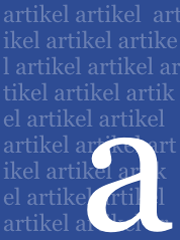 Galambos, Imre (1996). The origins of Chinese medicine: The early development of medical literature in China .
Ook online.
Harper, Donald (1998). Early Chinese Medical Literature: The Mawangdui Medical Transcripts. Routledge.*
ISBN13: 978-0-7103-0582-4ISBN: 9780710305824
Meer informatie...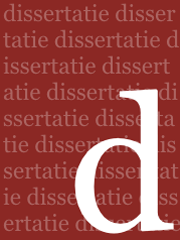 --- (1982). The Wu Shih Erh Ping Fang: Translation and Prolegomena. *
Henricks, Robert G. (1990). Lao-tzu. Te-tao ching. Servire.*
ISBN13: 978-90-215-8202-3ISBN: 9789021582023
Meer informatie...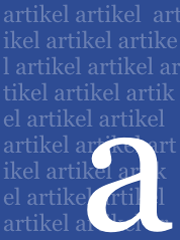 Kalinovski, Marc (1999). The Xingde Texts from Mawangdui. Early China, 23-24, 125-202.
Liu-Perkins, Christine (2014). At Home in Her Tomb: Lady Dai and the Ancient Chinese Treasures of Mawangdui. *
illustraties Sarah S. Brannen
ISBN13: 978-1-58089-370-1ISBN: 9781580893701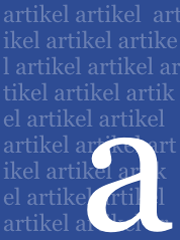 Loewe, Michael (1977). Manuscripts Found Recently in China: A Preliminary Survey. T'Oung Pao, 63- 2/3, 99-136.
Mansvelt Beck, B.J. (1995). De vier geschriften van de gele keizer. Kosmos.*
ISBN13: 978-90-215-2635-5ISBN: 9789021526355
Meer informatie...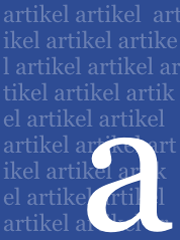 Morgan, Daniel Patrick (2016). The Planetary Visibility Tables in the Second - Century BC Manuscript Wu xing zhan ???.
Ook online.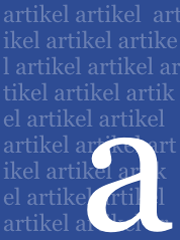 Riegel, Jeffrey K. (0). A Summary of Some Recent Wenwu and Kaogu Articles on Mawangdui Tombs Two and Three.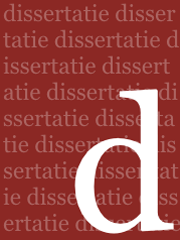 Ryden, Edmund (1995). A literary study of the Four Canons of the Yellow Emperor : together with an edition of the manuscript of the Four Canons preceding the Laozi B text from Mawangdui. *
Shaughnessy, Edward (1997). I Ching: the Classic of Changes: Translated with an introduction and commentary: the first English translation of the newly discovered second century BC Mawangdui texts. Ballantine Books.*
ISBN13: 978-0-345-36243-8ISBN: 9780345362438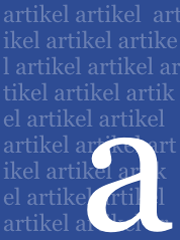 Tu, Wei-ming (1979). The : A Reflection on the Lao Tzu and Huang Ti Texts in the Silk Manuscripts of Ma-wang-tui. Journal of Asian Studies, Vol 39 no 1 p95-110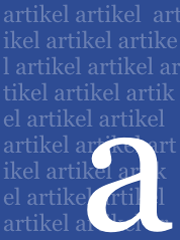 Wang, Eugene (2009). Why Pictures in Tombs? Mawangdui Once More. Orientations, 40-2, 76-83.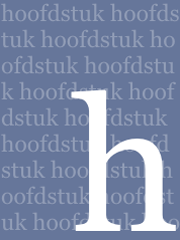 --- (0). Ascend to Heaven or Stay in the Tomb?: Paintings in Mawangdui Tomb 1 and the Virtual Ritual of Revival in Second-Century B.C.E. China. In Amy Olberding
, Mortality in Traditional Chinese Thought
hst2, 37-84. SUNY Press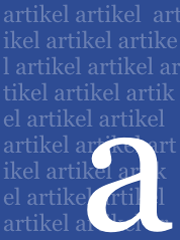 Wu, Hung (1992). Art in ritual context: Rethinking Mawangdui.
Boeken 1 tot 19 van de 19