服氣精義論
Fuqi Jingyi Lun
[ Fu-ch'i ching-i lun].
Engelse titel: Treatise on the Essential Meaning of the Absorption of Qi
The one-volume On the Essential Meaning of Ingesting Vital Breath ( 服氣精義論 Fuqi Jingyi Lun ), was compiled by Sima Chengzhen of the Tang dynasty. It is divided into nine sections (..). They tell people to control respiration, exhaling the old vital breath and inhaling the new one, and to control the circulation of vital breath in the body with mind, provided that the gesture of the body remains unchanged. In addition, the book advocates motion skills, which make the nourishing and guarding of vital breaths unobstructed and smooth by means of gymnastics, and causes the vital breath to "ascend and descend in good order" in the body. Apart from ingesting vital breath, the book advocates the taking of elixirs. Both ingesting vital breath and taking elixirs can help cure diseases.
The book has rather great influences on the Inner Alchemists ( 內丹家 Neidan Jia ) of the Song and Yuan dynasties. It is collected in the subsection of methods, the Pervasive Divinity Section ( 洞神部 Dongshen Bu ) of The Daoist Canon of the Zhengtong Era ( 正統道藏 Zhengtong Daozang ), and is extracted by volume 57 of Seven Slips of a Cloudy Satchel ( 雲笈七簽 Yunji Qiqian ). zh:服氣精義論 bron:https://para.wiki/w/On_the_Essential_Meaning_of_Ingesting_Vital_Breath
Ga naar de auteurspagina
Sima Chengzhen
---
Indeling tekst
De Fuqi Jingyi bestaat uit uit negen secties of 'discourses'.
All nine different sections, the so-called discourses, of the Fuqijingyi lun are structured in a similar fashion. An introduction by the author is followed by quotations from various traditional sources concerning the topic in question. Sometimes a concluding statement is appended. (Engelhardt 1989)
Preface
1. Discourse on the Absorption o f the Five Sprouts
2. Discourse on the Absorption of Qi
3. Discourse on Gymnastics
4. Discourse on Talisman Water
5. Discourse on Taking Drugs
6. Discourse on Precautions
7. Discourse on the Five Orbs
8. Discourse on Healing Diseases
9. Discourse on the Symptoms of Diseases
---
Literatuur en vertalingen
Hieronder kunt u een selectie maken van de verschillende publicatievormen en de taal. Ik beperk me tot vier taalgebieden (Nederlands, Engels, Frans en Duits). De meeste literatuur is overigens engelstalig.
U kunt bij teksttype ook apart de vertalingen selecteren.
Boeken 1 tot 1 van de 1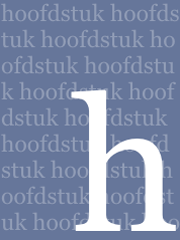 Engelhardt, Ute (1989). Qi for Life: Longevity in the Tang. In Livia Kohn, Taoist Meditation and Longevity Techniques hst 9, 263-296. University of Michigan Center
Boeken 1 tot 1 van de 1