抱朴子
Baopuzi
Bào pǔ zi.
Engelse titel: Master embracing simplicity
Een Daoistische verhandeling van Ge Hong uit de Jin periode (265-425 na Chr.)
Ga naar de auteurspagina
Ge Hong
---
Indeling tekst
Bron hoofdstukken Chinaknowledge
內篇 Neipian Inner Chapters:
1. 暢玄 Changxuan Defining the Mysterious
2. 論仙 Lunxian About Immortals
3. 對俗 Duisu Answering Questions about Popular Conceptions
4. 金丹 Jindan Gold and Cinnabar (The Pill of Immortality)
5. 至理 Zhili The Ultimate Order
6. 微旨 Weizhi The Meaning of the Subtle
7. 塞難 Sainan Countering Objections
8. 釋滯 Shizhi Resolving Hesitations
9. 道意 Daoyi The Meaning of the Way
10. 明本 Mingben Enlightening the Origin (of difference between Confucians and Daoists)
11. 仙藥 Xianyao The Medicine of Immortality
12. 辨問 Bianwen Discerning Questions (why Confucians are not able to become immortal)
13. 極言 Jiyan Words about the Extreme (immortality)
14. 勤求 Qinqiu Diligent Search (for a teacher for immortality)
15. 雜應 Zaying Miscellaneous Answers
16. 黃白 Huangbai Gold and Silver (as medicine for immortality)
17. 登涉 Dengshe Climbing (Mountains) and Crossing (Rivers)
18. 地真 Dizhen The Terrestrial Truth
19. 遐覽 Xialan Broad Overview (over Daoist literature)
20. 袪惑 Quhuo Allaying Doubts
外篇 Waipian Outer Chapters:
1. 嘉遯 Jiadun In Praise of Eremitism
2. 逸民 Yimin The Rusticating People
3. 勖學 Xuxue Encouraging Study
4. 崇教 Chongjiao Respecting Education
5. 君道 Jundao The Way of the Ruler
6. 臣節 Chenjie The Integrity of the Ministers
7. 良規 Lianggui Good Regulations
8. 時難 Shinan Averting Difficulties at the Right Time
9. 官理 Guanli The Right Order among the Officials
10. 務正 Wuzheng The Correct Use of Instruments
11. 貴賢 Guixian Esteeming Wise People
12. 任能 Renneng Employing the Able
13. 欽士 Qinshi Respecting Well-Minded Subjects
14. 用刑 Yongxing Employing Punishments
15. 審舉 Shenju Examining Promotions
16. 交際 Jiaoji Keeping Company
17. 備闕 Beique Encountering Deficiencies
18. 擢才 Zhuocai Promoting Talents
19. 任命 Renming Employing Orders
20. 名實 Mingshi Name and Reality
21. 清鑒 Qingjian The Pure Mirror
22. 行品 Xingpin Using Official Ranks
23. 弭訟 Misong Ending Disputes
24. 酒誡 Jiujie Adminishions on Alcohol
25. 疾謬 Jimiu Pointing out Faults
26. 譏惑 Jihuo Censuring Muddleheadedness
27. 刺驕 Cijiao
28. 百里 Baili Hundred Miles
29. 接疏 Jieshu
30. 鈞世 Junshi Equalizing Generations
31. 省煩 Shengfan Decreasing Vexations
32. 尚博 Shangbo Valuing Breadth of Learning
33. 漢過 Hanguo The Faults of Han
34. 吳失 Wushi The Failings of Wu
35. 安塉 Anji
36. 安貧 Anpin
37. 仁明 Renming Benevolence and Brilliance
38. 博喻 Boyu
39. 廣譬 Guangpi
40. 辭義 Ciyi Writings and Ideas
41. 循本 Xunben
42. 應嘲 Yingchao
43. 喻蔽 Yupi Clarifying Obscurities
44. 百家 Baijia The Hundred Schools
45. 文行 Wenxing Cultivated Behaviour
46. 正郭 Zheng Guo Correcting Guo (Tai)
47. 彈禰 Tan Ni Accusing Ni (Heng)
48. 詰鮑 Jie Bao Bao (Jingyan)
49. 知止,窮達,重言 Zhizhi, Qiongda, Chongyan
50. 自敘 Zixu Autobiography and postface
---
Literatuur en vertalingen
Hieronder kunt u een selectie maken van de verschillende publicatievormen en de taal. Ik beperk me tot vier taalgebieden (Nederlands, Engels, Frans en Duits). De meeste literatuur is overigens engelstalig.
U kunt bij teksttype ook apart de vertalingen selecteren.
Boeken 1 tot 2 van de 2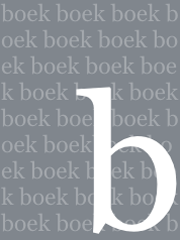 Sailey, Jay (1978). The master who embraces simplicity: a study of the philosopher Ko Hung, A.D. 283-343.
Bevat vertaling van 21 hoofdstukken van Ge Hong's Outer Chapters
ISBN13: 978-0-89644-522-2ISBN: 9780896445222
Meer informatie...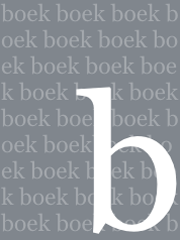 Ware, James R. (1966). Alchemy, Medicine, Religion in the China of A.D. 320: Ten Nei P'ien of Ko Hung (Pao-p'u Tzu). MIT Press.*
Meer informatie...
Boeken 1 tot 2 van de 2